We've all been waiting a long time for this week. Some of us have been praying, planning, and working for two years to see this come about!
Without doubt, the question I have gotten most in the last month is, "How many people do you expect on March 4?"
And my answer is, "It depends…on you."
We have been working hard to create irresistible environments for children and adults on March 4. We've been creating an infrastructure that will allow us to be both excellent and portable. We've been building the right team of staff and volunteers. Now we're ready to fill the room. And that is something that only you can do.
Please don't think, "Let's wait and see how the first one goes." We need to fill the room this first Sunday to give us good momentum moving forward. In fact, we'd love to fill the room to beyond overflowing!
We need to create energy, buzz, and dialogue in the community.… Read the rest
Posted February 25, 2007
---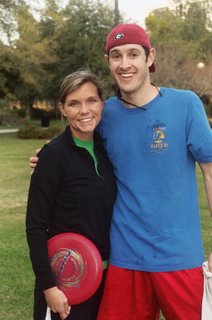 Katherine Mangel didn't grow up in church, but when she was 16 years old, she began the journey of getting to know Christ and engaging in a relationship with Him through the high school ministry of Young Life. For the next six years, she attended many churches, but never got plugged into one. "The churches I went to as a young adult proved to be more traditional and formal," she said. "I had a tough time grasping the meaning of living for God and partaking of community with other believers."
In 2002, Katherine graduated from the University of Georgia and left Atlanta, but returned a year later to start graduate school at Georgia State. Her first Sunday back in town, her best friend from college invited her to Buckhead Church, a satellite campus of North Point Community Church. "I moved back to Atlanta on a Saturday and went to Buckhead Church the next day," she said. " I gained so much from that first service, that I rarely missed a Sunday after that for the next two years."
Buckhead Church was different from any other church Katherine had attended.… Read the rest
Posted February 22, 2007
---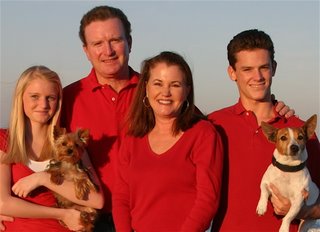 Lifelong residents of Atlanta, the Scotts began visiting Buckhead Church in 2002. Their kids loved it, and always wanted to go to church there on Sunday. But in the spring of 2004, after feeling drawn to move for almost five years, they moved their family to Ponte Vedra Beach, near Jacksonville. In Ponte Vedra, they immediately got into a church, but longed for the Buckhead experience they had become accustomed to in Atlanta.
Two years later, they called a friend in Atlanta who had helped start Buckhead Church, and were put him in touch with North Point's director of strategic partnerships, David McDaniel. "We told David that we were really in need of some Andy Stanley-style preaching down here," they said. "We asked him what we could do to get a North Point church in Jacksonville."
David gave them the contact information of Michael and Zoie Morales, who had already started gathering names of families interested in starting a strategic partnership in Jacksonville.… Read the rest
Posted February 4, 2007
---
If you've never been to North Point, February 10-11 would be a good weekend to check it out. You could go to MarriedLife Live on Saturday, or Sunday evening and combine that with church on Sunday morning. It'd be a great weekend! Check it out and let me know how it goes!… Read the rest
Posted February 2, 2007
---