Group Life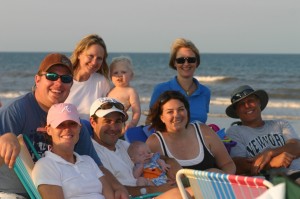 Success at Access Church is defined by how effectively our ministries move people from our large environments into Community Groups.
At Access the Community Group is the best place for sustained life change to occur. In a Community Group, people study God's Word together and discuss the issues and challenges of life. It's also where they pray, care for one another, and are missed if they don't show up.
Practically speaking, there will never be a way for the staff or elders to personally connect with everyone who attends our church. That's why we place such a high premium on group life. It's how we minister effectively at Access. To find out more about Community Groups, we encourage you to join us at our next GroupLink.
Our next GroupLink will be Sunday, September 15.
Click here to register and get directions.
Click here for the childcare reimbursement form.
Starting Point
Starting Point is a 10-week conversational environment where you can come to ask questions about faith and Christianity as well as experience community with others that may have the same questions. Starting Point will begin in September at Access Church. Childcare will be provided.
Register or ask more questions now.
Financial Peace University with Dave Ramsey
Financial Peace University (FPU) is a life-changing program that teaches you to achieve your financial goals by eliminating debt, saving for the future, and giving like never before. More than 1 million families have attended FPU with amazing results. You will be challenged and motivated to make a plan for your money and change your family tree forever!
Class members meet with their class each week to watch a video lesson and participate in discussion groups. Dave Ramsey's style is simple and easy to understand. He will change the way you think about money. You'll actually have fun as you learn! Watch a preview and take a look at the 9 lessons.
Contact Kevin for information on the next FPU at Access.